Otago Polytechnic plays role in World Cup success
August 1, 2019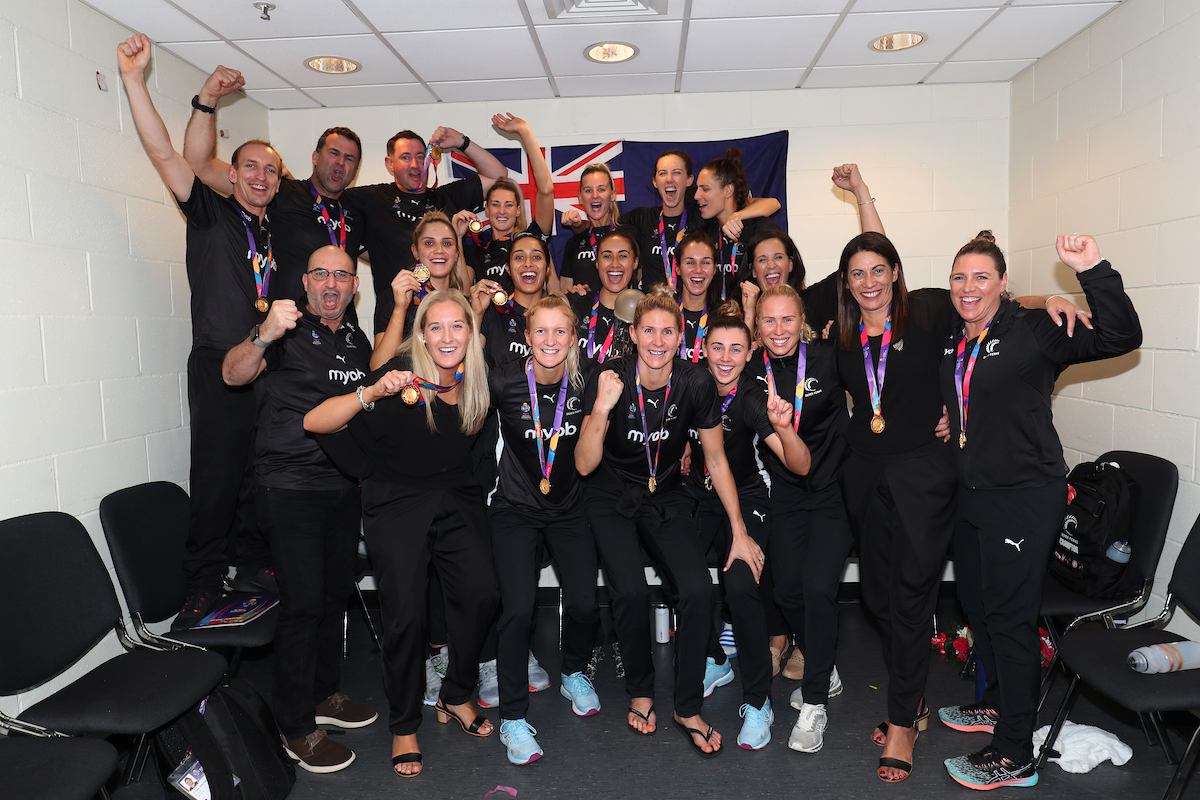 If you were kept on the edge of your seat by every twist and turn in the Silver Ferns' thrilling Netball World Cup final victory over Australia, spare a thought for Otago Polytechnic academic Hayden Croft.
The Performance Analyst for the Silver Ferns, Hayden says he existed in a "bubble" for several weeks, both in the lead-up and during the tournament in Liverpool, which culminated in New Zealand beating Australia 52-51 in the final on 22 July.
"Being involved with this World Cup-winning team has been surreal," Hayden reflects.
"Everything has been a bit of blur. Meetings, trainings, games … repeat. The win was a massive thrill for our players and management, who worked extremely hard."
Academic Leader for Otago Polytechnic's Performance Analysis postgraduate programme, Hayden says he also received invaluable help from a team of Dunedin-based students.
"We had a group of our postgrad students coding and analysing opposition games throughout the World Cup – sometimes in the middle of the night. They were based at Otago Polytechnic's Sargood Centre.
"Upon reflection, this campaign has been like a puzzle with many contributing factors, which all came together at the end.
"From the staff at Netball New Zealand, to the players in the wider squad and World Cup squad, management and even our Otago Polytechnic Postgrad students doing stats and performance analysis support… there were so many meaningful contributions."

Hayden's role as Performance Analyst requires him to create resources that help coaches and players prepare for a game or training.
"This involves capturing video and statistics during games and trainings. During the game I generate live statistics that indicate how we are performing.

"The structures and strategies we want to use in a game are evaluated using my statistics and video and then I work with the coaches to build examples of where these are working or not.
"The role is generally very busy and at times the Netball World Cup was very demanding.
"We normally have 4-7 days to review a game and out a plan in place. However, in this World Cup we had eight games in 10 days, so the reviews had to be completed on the same day."

Hayden's sporting expertise extends to a variety of areas, although all are focused on advancing coaching through the use of innovative technologies and performance analysis.

He has worked with the All Blacks, Highlanders, Otago Rugby, Oceania Rugby and Southern Steel Netball and won the Innovation in Sport category at the 2015 Otago Sports Awards.