SKINS plays support role for Silver Ferns
August 19, 2019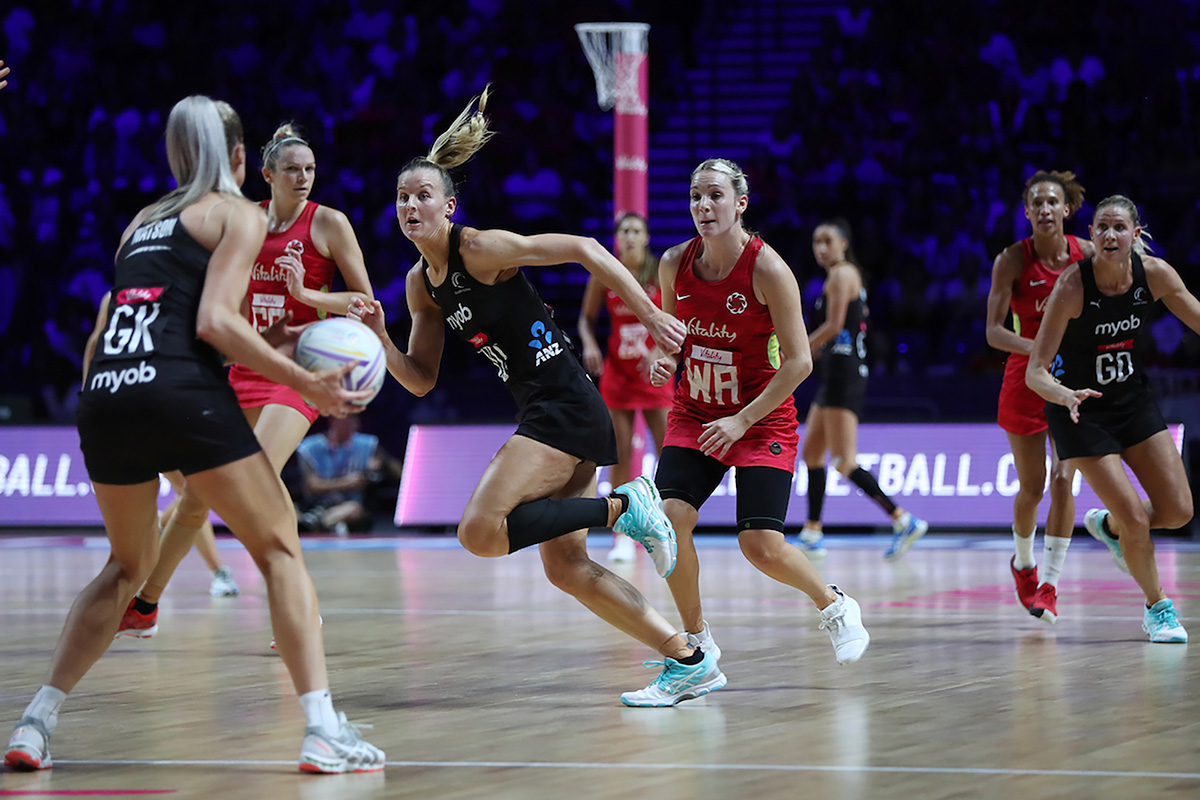 Netball New Zealand partner SKINS continues to play an important role in assisting the performance and recovery of the Silver Ferns.

SKINS has been worn by elite athletes for the past two decades and have been scientifically tested to prove the benefits of wearing the SKINS compression garments in performance and recovery.
SKINS compression clothing is designed to help reduce exercise induced muscle damage and helps athletes quickly bounce back to their maximum level of performance.
It works by increasing circulation, accelerating the delivery of oxygen to muscles and improving lactate shuttle.

The world champion Silver Ferns used SKINS throughout the recent Netball World Campaign, specifically around travel and training recovery.

Defender Katrina Rore used SKINS compression socks to help speed up her recovery from a calf injury, while she also wore SKINS calf sleeve during all matches for extra protection from re-injury.

Netball New Zealand Head of High Performance Keir Hansen said the technology was an important part of increasing performance on the court.

"We use SKINS as an integral part of the Silver Ferns training routine. Along with some specific examples where we have found benefit using SKINS products to assist with rehabilitation of athletes - such as Katrina leading into the Netball World Cup - we also regularly use SKINS products as part of post-training and game recovery."