Taurua shares Supreme title at 2019 Māori Sports Awards
December 2, 2019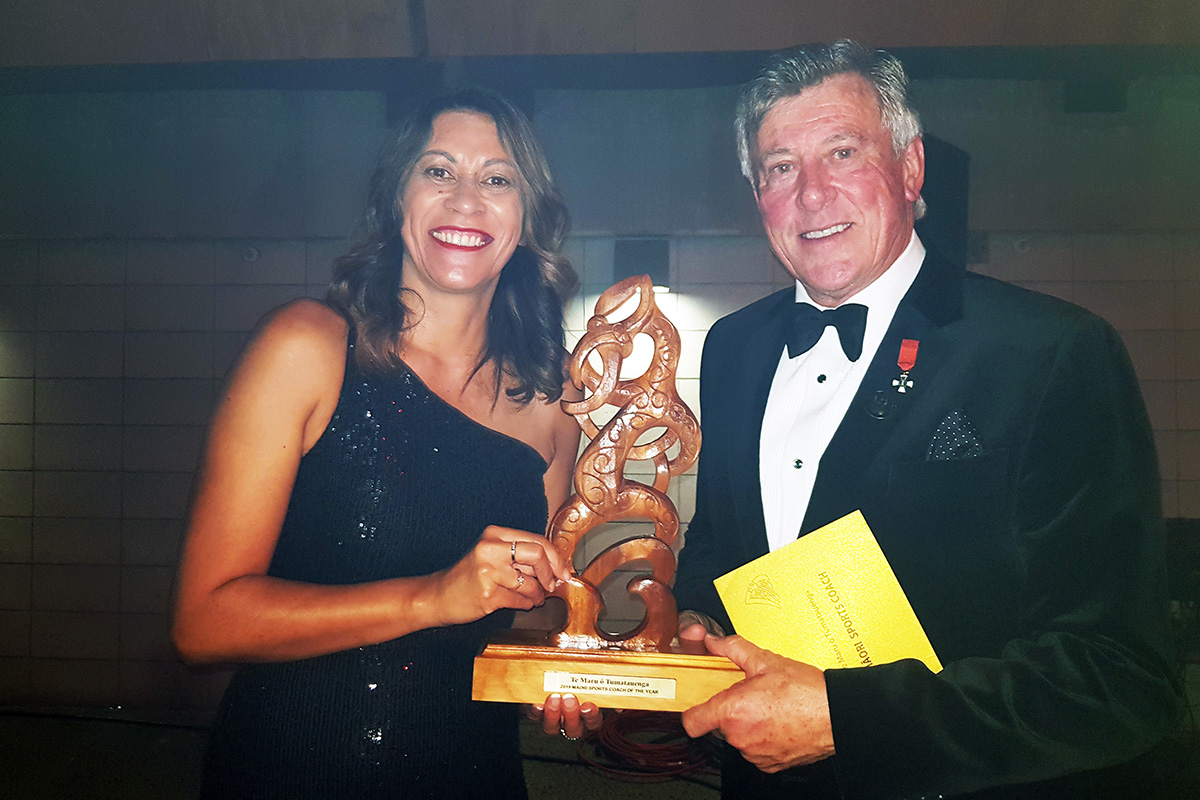 Silver Ferns coach Noeline Taurua has secured the Coach of the Year title and shared the Supreme Award at the 2019 Aotearoa Māori Sports Awards.
Taurua (Ngāpuhi), who guided the Silver Ferns to their first Netball World Cup title in 16 years earlier this year, shared the Supreme Award (`Rongomaraeroa' – Māori Sportsperson of the Year) with canoe racing sensation Lisa Carrington, who was the leading candidate in the Individual Māori World Champions and Senior Sportswomen categories at the prestigious event.
Established in 1991 to promote and encourage Māori in the pursuit of sporting excellence, Taurua held off Jamie Joseph (rugby) and Rusty Matua (rugby league) to win the coach title in this year's awards before taking centre stage with Carrington.


"
I am deeply humbled to not only win the coach award but to share the Supreme Award with such an outstanding athlete and role model as Lisa, who has achieved so much in a brilliant career," Taurua said.


"
This is a special moment and I would like to acknowledge the calibre and talent of all the candidates. I am honoured to stand in such esteemed company and thank all those of have played a part in helping me get to where I am today."