Inspired Silver Ferns shooter finds her other-self during lockdown
May 1, 2020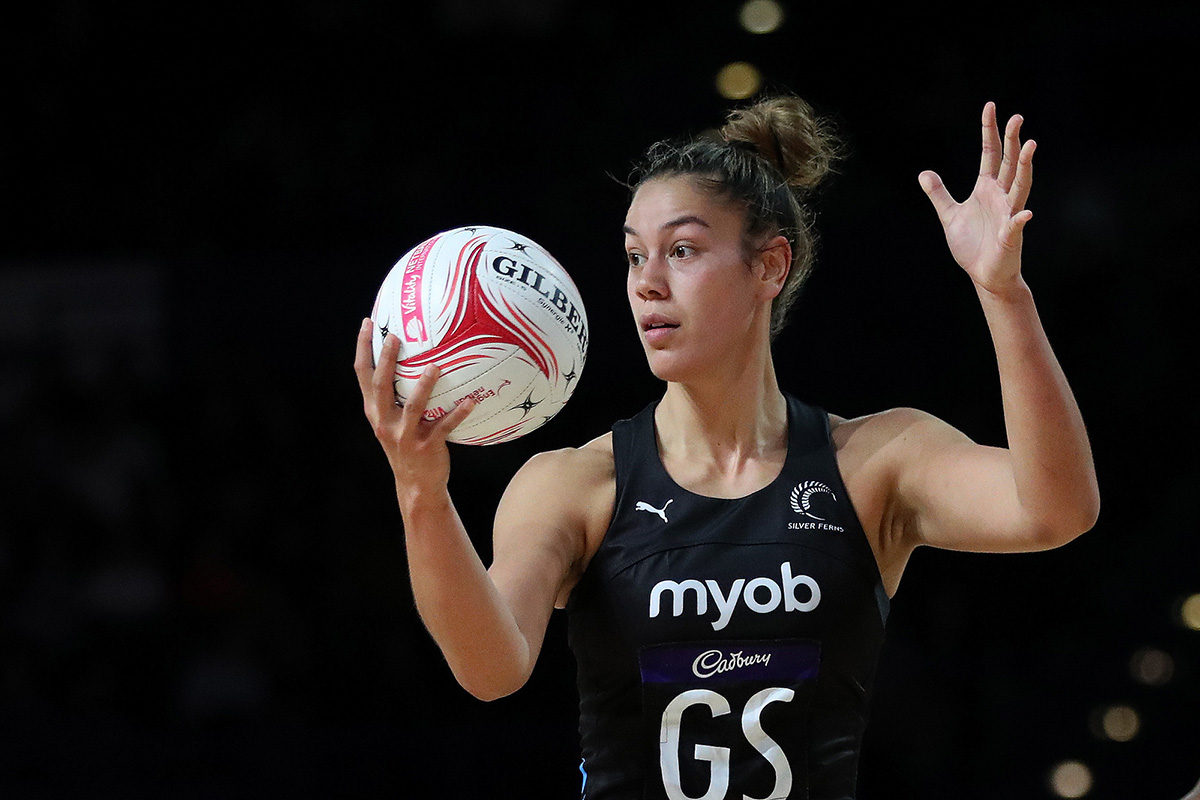 Challenging times have brought the best out of rising young Silver Ferns shooter Maia Wilson who has flourished in her own space under the confines of lockdown.
In the form of her life before the COVID-19 pandemic struck, Wilson's contribution was an individual highlight during the Netball Nations Cup in January during which she played her first full international. She also pocketed two most valuable player awards, including the winning final against Jamaica, where her 44-goal tally was the highest of her 14-Test Silver Ferns career.
Lockdown forced a rethink but Wilson, 22, wasn't about to let her hard-won gains count for nothing and fewer distractions has provided the perfect platform.
"At the start of lockdown I decided one of the key things I really wanted to work on was self-accountability, so I started up an Instagram page, like a fitness/training page," she said.
"Every day during lockdown I have been posting up what I've been doing. I don't care if no one reads it but it's been a great platform for people and me to see that I'm still training as hard as I can within the parameters.
"It has given me a lot of confidence and I've actually had some really positive feedback from that, from little girls, from parents, from men and women everywhere saying how inspiring that has been.
"That's been really different for me. I haven't always been the fittest but one of the main priorities for myself within this period was the I wanted to come out of it just as good as I came in. Initially, I was really gutted because before the impact of COVID-19 took hold I was probably the fittest I ever been in my life.
"I'm proud of myself that I've done all of this work completely on my own morals with no trainer, with no training buddies……just me, myself and my watch, timing everything and it is nice to see the growth that I've had in that respect."
Aside from training, Wilson's other main diversion has been study and working on her Communications Degree which she is doing online through Massey University.
Allocating 2-4 hours a day to study, Wilson feels like a changed woman, handing in an assignment six days before it was due where normally it's two days after.
"I'm stoked with that and it's all about keeping myself accountable. I have set myself up with a weekly schedule and routine and I've found that means I'm getting the most out of my days," she said.
"Otherwise, I could have happily just trained and come back to bed and watched Netflix all day but I thought, 'I'm not going to get anything out of that, and I'm going to fall behind and stress myself out later'.
"Lockdown has been a massive time for me to work on personal development, mental health especially and just learning who I am.
"I guess a lot of the time we as athletes, and I find as netballers, we get stuck with that being our identity which is awesome, it's a passion, it's our job, we love it but during this time what I've really relished is finding out who my other person is while completely operating on my own. I've really enjoyed that."