Cadbury Netball Series announced for July
May 20, 2022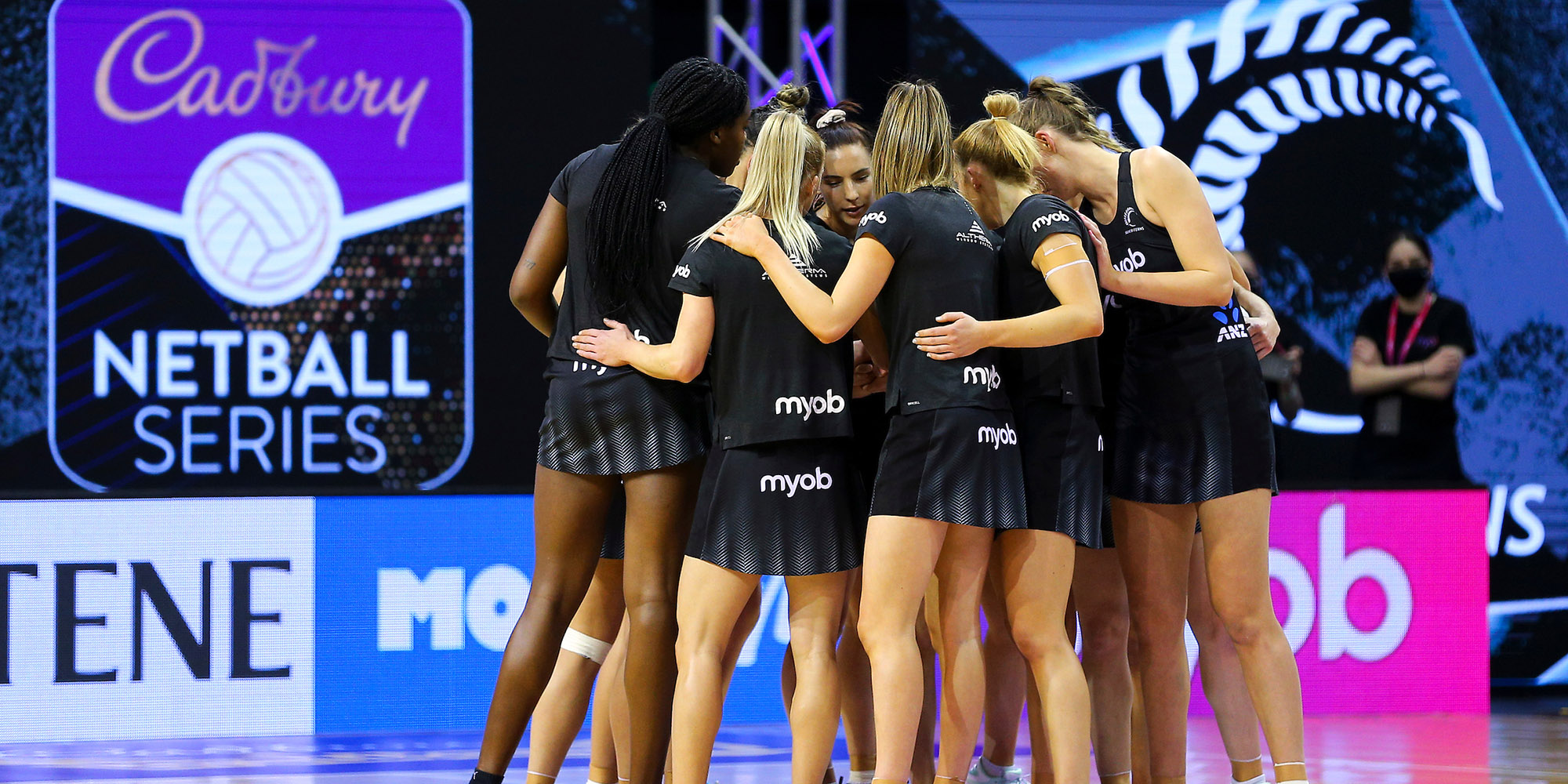 The Silver Ferns will meet a New Zealand A team along with the country's best men's and mixed netball teams as part of their final preparations for this year's Commonwealth Games.

The four-day Cadbury Netball Series sees the Silver Ferns, Aotearoa Men, New Zealand A, and in a world first an invitational Mixed team set to compete at Pulman Arena in Auckland from 13-16 July, with all matches live on Sky Sport.

The series will be the only official hit-out for the Silver Ferns before they head to Birmingham for the Commonwealth Games from 28 July - 8 August.

Silver Ferns coach Dame Noeline Taurua said the Cadbury Netball Series would be invaluable preparation leading into the Commonwealth Games and playing against a Mixed team would add something different to the competition.

"The purpose of the Cadbury Netball Series is preparation for the Commonwealth Games. We need to consolidate our combinations, solidify strategies and play against different styles and to prepare against the unknown," Taurua said.

"New Zealand A and the Aotearoa Men are traditionally tough opposition and expected to be so again. Adding the flavour of a Mixed team will certainly provide more uncertainty for us to combat, which is crucial heading into an event like the Commonwealth Games.

"The added bonus of this is that we are showcasing the best of the best together in New Zealand and showcasing our sport in an entertaining light that can only be seen as a positive for netball."

New Zealand Men's and Mixed Netball Association president Junior Tana said they were very excited to be a part of the Cadbury Netball Series again.

"Kei te hihiko te ngākau, we are totally thrilled to once again showcase our Men in the Cadbury Netball Series especially given this will be the first opportunity to expose our Mixed game to this level."

Ticketing information for the Cadbury Netball Series will be released in the coming weeks.

The Silver Ferns, who are in the same pool as the current Commonwealth Games champions and host side England, will be in action from 29 July (NZT) in Birmingham with the Commonwealth Games gold medal match to be played at the NEC Arena on 8 August.